Gaming News
Page «« 1 ... 50 51 52 53 54 55 56 ... 59 »» (in reverse time order)
Cheapo Proxy 2.6
Ladder Going Strong
MCW Cup Draw
New Fox Up
Gulf War Begins
It can be no coincidence that this name was chosen. 'Desert Fox' has become synonymous with devastating tactical advances into emeny territory, and this campaign is no exception.
We can only hope that teamplay 3 was in force when the wayward cruise missile landed in Iran.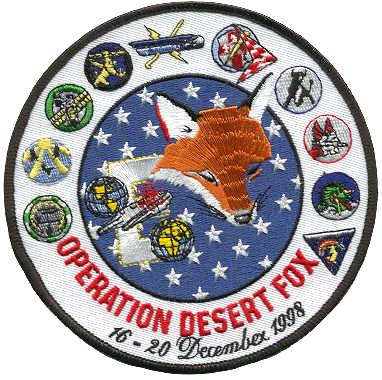 DFC Reaches 4000 Hits

KillerBean Joins DFC

Desert Fox accepts a new trialist KillerBean into the fold, his skills are mostly in BBC emulator games at the moment but with a bit of coaching we've high hopes for the lad :-)
MCW Season 5 - Week 9
Congratulations to all Clansmen - told you it'd be more fun once we started to win occasionally... :-)
We also merited a mention on the
MCW
news page, check it out...
TerryHatchet's Angry Face!
UKCLDM1 LOC File
Page «« 1 ... 50 51 52 53 54 55 56 ... 59 »» (in reverse time order)